About
I'm going to super obvious here; I make cakes. And they're pretty darn good. And I would love to share them. So if you live in the Fort Worth area, let me be your cake girl. You won't be disappointed.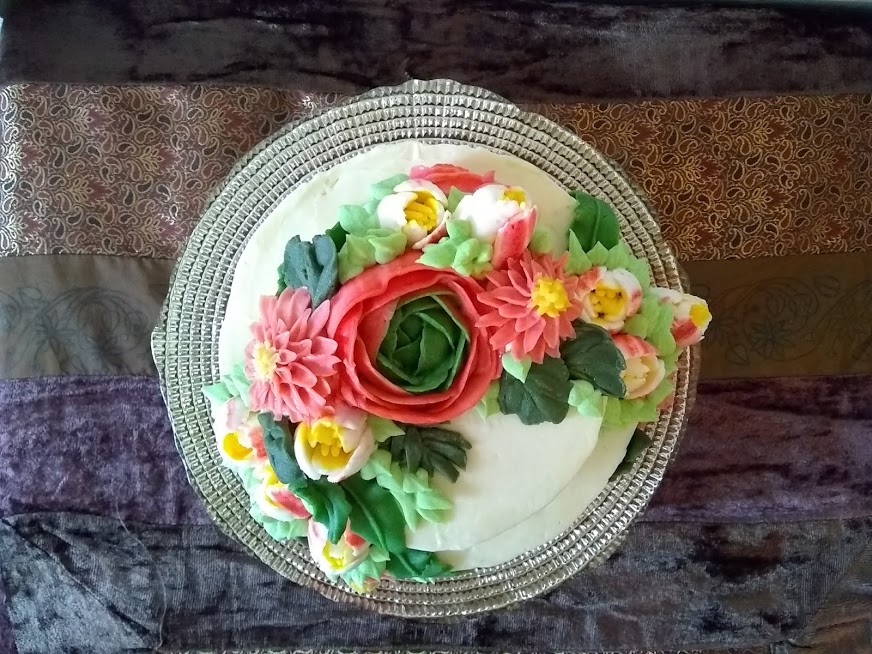 I specialize in buttercream decoration. It is extremely versatile and delicious. Buttercream is had to resist, and you don't need to peel anything off to eat it. Delicious cake and frosting make my cakes stand out.
Need a cake? Drop me a line. This can be as simple as letting me know you need a delicious cake, stat! Or we can talk it over. Let me know what you're thinking, and I can create something unique for whatever your occasion is. I love some good inspiration, too. So, if you have a color theme going on or a Pinterest board or some crazy cake fantasy concoction, I'm all ears!